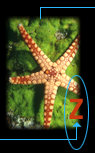 New Age Retailer
July 1997

With Cayman Blue, the entire group has returned on a musical visit to the Caribbean. Lievano and the other musicians produce some of the liveliest, most upbeat, contemporary instrumental music available today.

The 12 tracks span nearly 55 minutes of music, taking the listener on a lighthearted journey through some of the most beautiful tropical locales in the world. Lievano is at the center of the music, with his achingly pure guitar work often carrying the melody or trading back and forth with keyboards and violin.

Cayman Blue is nothing less than truly uplifting music, great for listening to while driving, while socializing with friends, or while enjoying a spectacular sunset in the tropics.