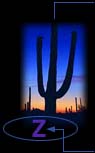 Deseret News
February 1996

On Ecologie, Lievano sends out a smooth mixture of acoustic and light electric guitars backed by keyboards and fretless basses, with most of the instruments performed by him.

True to its title, the album takes on a naturalistic feel with open guitars and cloudlike wisps of keyboard. The songs are thoughtful musical translations of the circle of life.

The music creates atmosphere. Among the metal-string guitar-laden tracks are "Desert Winds," the mystical "Blue Dolphin" and an exotic "Asia." As its title suggests, "Scottish Highlands Melody" brings to mind rolling hills.

Ecologie is a great album...